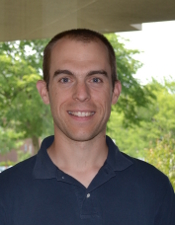 Guillaume Lettre is a professor of medicine at the Université de Montréal and a principal investigator at the Montreal Heart Institute. He holds the Canada Research Chair in Complex Trait Genetics and is an elected member of the College of the Royal Society of Canada.
In December 2008, he completed 3.5 years of postdoctoral training in the lab of Joel N. Hirschhorn at the Broad Institute and Children's Hospital Boston working on the genetics of complex human traits using genome-wide association studies. Guillaume obtained his BSc in Biology from the Université de Sherbrooke (2000) and his MSc in Biological Sciences from Cold Spring Harbor Laboratory (2001). In 2005, he completed his PhD in Developmental Genetics at the University of Zurich. Beside genetics, Guillaume likes running, ice hockey and old red Bordeaux.
Staff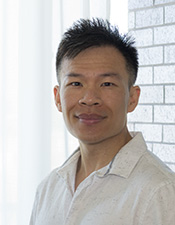 Ken Sin Lo
Ken Sin Lo joined the group in March 2009 as lead bioinformatician. He oversees computational work in the lab, manages the big data and acts as webmaster.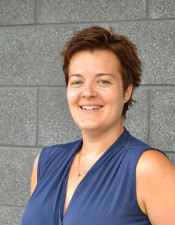 Melissa Beaudoin, M.Sc.
Melissa Beaudoin joined Dr Lettre and Dr Rioux laboratories in June 2009 as a research assistant. She is in charge of the high-throughput next-generation DNA re-sequencing technologies to characterize rare, common, and structural genetic variation in genes previously implicated in cardiovascular diseases (e.g. myocardial infarction, hypertension, dyslipidemia).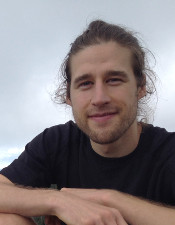 Simon Lalonde, M.Sc.
Simon Lalonde joined the laboratory of Dr Guillaume Lettre in May 2016 as a research assistant to develop genetically engineered cell-based models in vitro using the novel CRISPR-Cas9 technology. He will also help characterize the function of the recently discovered gene PHACTR1 in the vascular system.
Students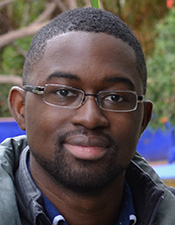 Yann Ilboudo

Yann Ilboudo joined the group in Jannuary 2015 as a master's student in bioinformatics. He is interested in developing tools to predict the severity of sickle cell disease through the identification of metabolic biomarkers involved in the expression of fetal hemoglobin.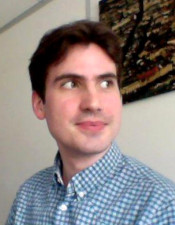 Sébastian Méric de Bellefon, M.Sc.
Sébastian Méric de Bellefon joined the laboratory of Dr Guillaume Lettre in October 2017 as an intern for his bioinformatics Master's program at Université de Montréal. He is interested in blood trait genetics, fine-mapping techniques and tools that promote research reproducibility.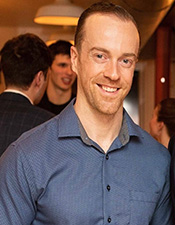 Francis Leblanc
Francis Leblanc joined Dr Guillaume Lettre's lab in May 2018 for a summer internship on endothelial dysfunction. Francis returns to higher education after 10 years in the health and fitness industry. He completed the bachelor in biochemistry with honors at the University of Montreal in April 2019, and is now a PhD student in bioinformatics. His projects will integrate bulk and single nuclei RNAseq and ATACseq to further the molecular understanding of atrial fibrillation and endothelial dysfunction.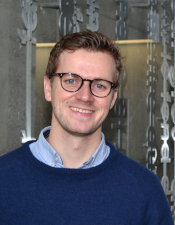 Florian Wuennemann, Ph.D.

Florian Wuennemann joined the team in August of 2018 after finishing his Ph.D. in the lab of Dr. Gregor Andelfinger at the CHU Ste-Justine research center. His Ph.D. work has focused on the genetics of congenital heart disease, utilizing exome sequencing in large families with CHD to find causal genetic mutations. Florian has extensive experience with single-cell transcriptomic technologies and will utilize this knowledge in several projects in the lab. His projects in the Lettre lab are focused on better understanding the genetic basis of valvular heart disease and coronary artery disease using high-throughput technologies and quantitative genetics.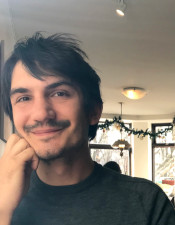 Thomas Pincez, M.D., M.Sc.
Thomas Pincez joined the group in January 2020 as a molecular biology PhD's student. He is interested in red cell genetics and especially sickle cell disease. He will work from genome-wide association data and CRISPR-Cas9 screening.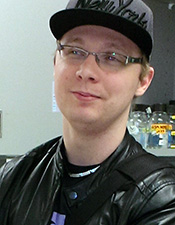 Nicolas Brosseau, M.Sc.
Nicolas Brosseau joined the group in june 2020 as a PhD student. He is working on the influence of genetique variations on red blood cells traits and the influence these variations have on the severity of sickle cell disease.
Social
Lipsync
Stronger et al. 2013
Alumni